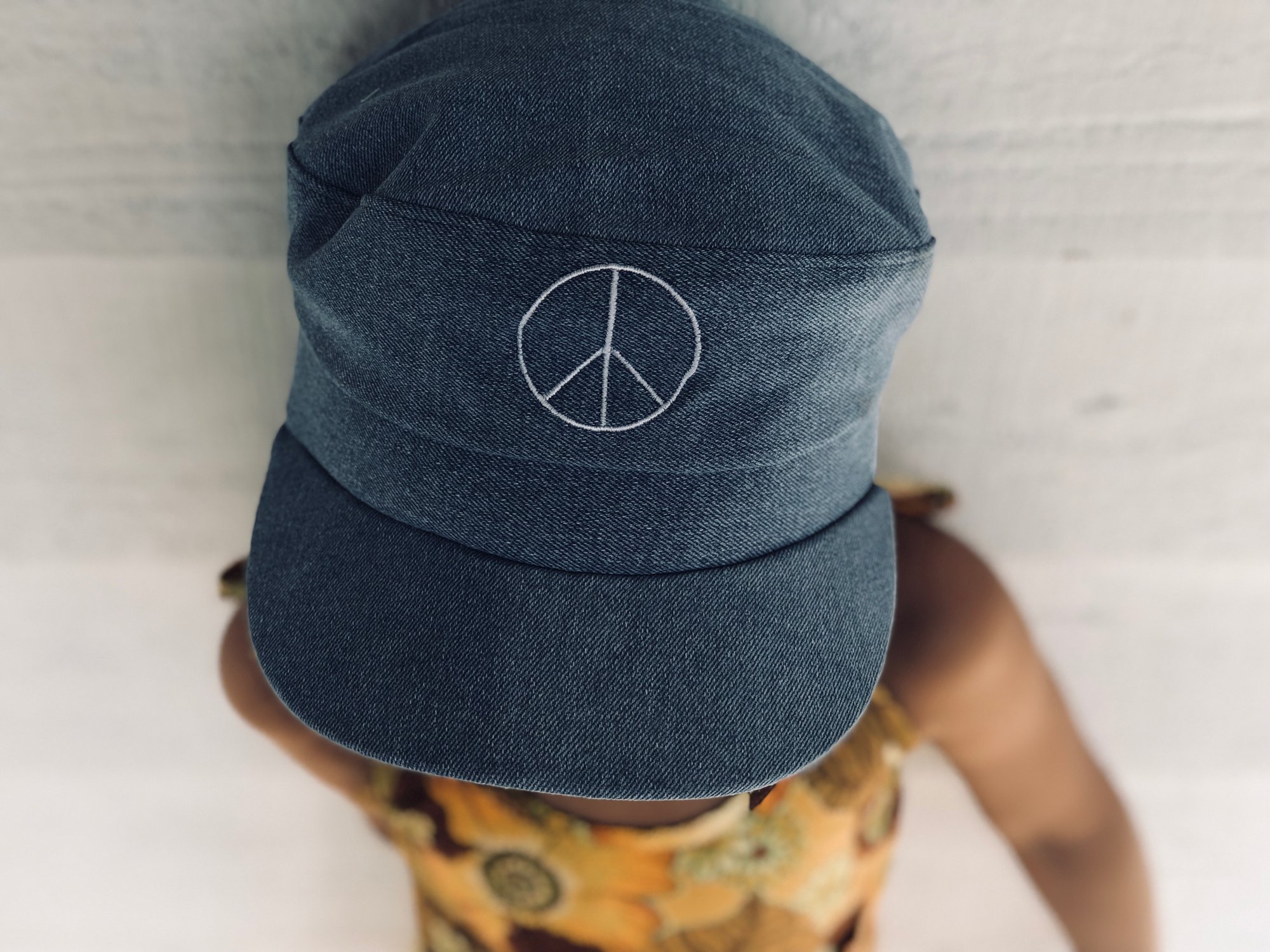 PEACE chambray hat
Our newest additions to the family - HATS!
Snap back to adjust to desired size, one size fits most.
Meek is 3, Mill is 6 and the hat fits well, with plenty of room, I've even got one that I wear!
It's sure to get a work out!
Sailor embroidery on the front, leaves embroided, and a line of ribbon across the front.
Pictured : Millah wears the PEACE chambray and is 6 years.